LASC VOLUNTEER AND PRO BONO OPPORTUNITIES
With reductions in staff funding and an increasing number of clients who are eligible for Legal Aid services, LASC simply cannot meet this need alone.
 Please see the individual pages for more information on how to get involved by one or more of the following:
Attorneys interested in handling cases or providing pro bono legal advice must be active and in good standing with the Supreme Court of Ohio. We have additional opportunities for corporate counsel, law students, paralegals, and other community members.
LASC offers several benefits to its volunteers:
Primary Malpractice Coverage
Mentors - We pair you with staff attorneys as mentors and can also assist with obtaining pro bono mentors.
CLE Credit for your volunteer hours (for pro bono hours starting 1/1/2014) - Attorneys can now receive CLE credit for their pro bono hours donated through LASC. Six hours of volunteering equate to one hour of CLE, and attorneys can obtain up to six hours of CLE credit.

Free Training

(for committed or current volunteers) - We offer free, live CLEs on poverty law topics as well as electronic versions of previous trainings. See below for upcoming CLEs.
---
Our 2014 Bankruptcy report is here! Take a look at the great work being done by our local bankruptcy practitioners!
Each year, our program compiles a Private Attorney Plan. To view it, click here.
---
 UPCOMING TRAININGS:
VRC Housing CLE - Friday, February 26th - 1-5:00 PM
This program is designed to prepare volunteer attorneys who commit to provide critical representation to low income tenants in eviction proceedings in Franklin County through the Volunteer Resource Center Housing Project. VRC Housing cases are first screened for merit by the retired attorneys and paralegals who volunteer weekly at LASC's offices. This training will provide basic information on landlord/tenant law, as well as practical information on legal defenses, settlement, procedure, and other issues impacting low-income tenants. The materials include outlines, forms and template pleadings.
---
UPCOMING EVENTS
Special Education Clinic - Do you have questions about obtaining services for your child's special education needs? Confused about what you can do to advocate for your child? Attend our monthly Special Education Advice Clinic at 880 South Wayne in the Hilltop neighborhood. The clinic typically occurs on the 3rd MONDAY of each month, but our JANUARY AND FEBRUARY CLINICS ARE RESCHEDULED FOR THE SECOND TUESDAY (JAN 19TH, FEBRUARY 16TH). Click here for more details!
"Fresh Start Clinic" - Tuesday, February 23rd - Are you interested receiving help with an application to have your criminal record sealed or to completed an application for a Certificate of Qualification for Employment? Register for our next Fresh Start clinic, which is scheduled for Tuesday, February 23rd at 5:15 PM at LASC -- 1108 City Park Avenue. Call our intake line at 614-241-2001 or complete an online application.
Congratulations to our 2015 Pro Bono Award Winners!
Outstanding Pro Bono Service by an Individual for a Pro Bono Program John C. Hartranft 

Outstanding Pro Bono Service by an Individual for a Pro Bono Clinic Sherri Lazear – Baker Hostetler

Outstanding Pro Bono Service by an Individual Chad Readler – Jones Day

Outstanding Pro Bono Service by a Law Firm or Corporation - JP Morgan Chase

Outstanding Pro Bono Support – Betty Appell

 "In the Trenches" Award – Don Wolery
***
---
The Legal Aid Society of Columbus: Pursuing Justice, Changing Lives
SEPTEMBER ISSUE:
 Volunteer Spotlight: Kelly McCloud
|
October Pro Bono Celebration Events
|
Upcoming CLEs
|
Requests for Help
|
2015 Pro Bono Hours
|
Community Partner Updates
| 

Volunteer Spotlight:
Kelly McCloud
 
This month, the Legal Aid Society of Columbus (LASC) recognizes Assistant Attorney General Kelly McCloud for his active participation in the PACO Wills Clinics. He serves as an excellent example of how public sector attorneys can engage in pro bono through limited service opportunities.
 
A native of Rochester, New York, Kelly obtained his undergraduate degree from the University of Southern California, his Masters in African American studies from Cornell, and his law degree from the University of Cincinnati. As an AAG in the Environmental Enforcement Section, he represents the Division of Livestock Environmental Permitting at the Ohio Department of Agriculture on matters concerning the regulation of large livestock operations and agricultural waste management. He also represents the Ohio EPA in litigation related to the enforcement of Ohio's safe drinking water and water pollution control laws.
 
During law school, Kelly worked as a law clerk for two years at the Legal Aid Society of Greater Cincinnati. Focusing primarily on housing and bankruptcy, he was able to serve as an advocate for lower income clients with serious legal issues and to participate in community outreach activities in several Cincinnati neighborhoods. 
 
This interest in assisting vulnerable populations carried through to Kelly's legal career when he started volunteering with the Wills clinics in 2012. The PACO/LASC Wills Clinics visit low-income senior residential facilities around Central Ohio 1-2 times per month. Spearheaded by paralegal Teresa Scharf and LASC attorney Marcia Palof, the clinics are staffed by volunteer attorneys, paralegals, and law students.
 
Through his participation, Kelly has enjoyed gaining practical experience in will drafting and extensive client interaction and counseling, but he finds true motivation from intangible and personal benefits: "It's the satisfaction of knowing that I'm providing valuable legal assistance to seniors who are making important end-of-life decisions about the disposition of their property and essential healthcare needs. It's been a very joyful experience."
 
In 2014 alone, Kelly attended ten Wills clinics, and his work has had a concrete impact on the seniors he helped. Clients who have met with Kelly "all express their deep appreciation for the free legal services provided by the wills clinic and they typically express their relief that they have finally accomplished something they needed but did not have the means or knowledge to accomplish on their own." Marcia Palof echoes the impact Kelly has had on the program: "Kelly is such a pleasant person to be around that he makes clinics better just by being there. We are very lucky to have him." Kelly is helpful not only to clients but to the law students who attend. As Teresa Scharf notes, "One of the many attributes about Kelly is that law students love working with him and usually ask to be assigned to assist him at the Wills Clinics.  They love his demeanor and the way he talks to the clients whom we serve. Without fail everyone has said they learned much working alongside Kelly."
 
Kelly explains the importance of the Clinics, despite the fact that the clients have very few assets: "Some are dealing with serious health problems and physical limitations, and others find themselves in a very vulnerable position late in their lives. It's important that we assist them in appointing someone they can trust to make sound financial and healthcare decisions if the client happens to lose their independence or experience a debilitating health crisis."
 
Thank you, Kelly, for your contributions to our program and to vulnerable seniors in Central Ohio!
 
Assistant Attorneys General also donate their time to the LASC Seniors Referral Project, which matches volunteer attorneys with low-income individuals who do not reside at the sites visited by the PACO Clinics. LASC welcomes new volunteers for either pro bono program and is co-sponsoring a Wills CLE on November 18th.
 
New to the program? Please complete an attorney interest form here. Paralegals and students, please complete your interest form here.


October Pro Bono Celebration Events


Every year in October, the ABA leads a national Pro Bono Celebration to honor the countless volunteers who work to ensure Access to Justice in our communities.  In partnership with the Columbus Bar Association, Columbus Bar Foundation, Ohio State Bar Association, and Capital University Law School, LASC will be offering local events to train, thank, and recognize our outstanding volunteers.

Annual Pro Bono Reception
Wednesday, October 28th
Columbus Bar Association - 175 South Third Street
The Legal Aid Society of Columbus, Columbus Bar Association, and Columbus Bar Foundation cordially invite you to our annual Pro Bono Reception on Wednesday, October 28th starting at 4:30 PM.   We are honored to have Ohio Supreme Court Justice Judith French as our keynote speaker.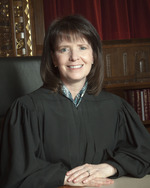 Five individuals and one corporation will receive pro bono awards at the event:

John Hartranft, Porter Wright
Sherri Lazear, Baker Hostetler
Chad Readler, Jones Day
Don Wolery, Law Offices of Don E. Wolery
Betty Appell, Bricker & Eckler (retired)
JP Morgan Chase

To RSVP, please complete this form or call Dianna Howie at 614-737-0184 by Wednesday, October 21st.
 
---
Special Pro Bono CLE
"Justice for All?
How you can use your legal skills to help clients in need"
Friday, October 30th, 9:00 AM
Capital University Law School


Have you considered pro bono but hesitated for some reason? Afraid you won't know what to do or have enough time? This CLE will address your concerns, provide basic information about the opportunities available, and give you the tools you need to start volunteering!

LASC is thrilled to partner with the Ohio State Bar Association, Southeastern Ohio Legal Services, and Capital University Law School for this special event. Southern District of Ohio Bankruptcy Judge John Hoffman will offer remarks on the importance of pro bono, and we will feature a panel of current volunteers comprised of Molly Crabtree (Porter Wright), Eric Henricks (Nationwide), Athena Inembolidis (Athena Legal, LLC), and Kelly McCloud (Office of the Ohio Attorney General).

See our CLE Announcement for additional details and registration information!
 
---

Current Volunteers — We want to hear from you!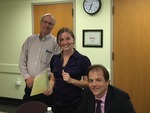 Why do you volunteer? What motivates you to give up your valuable time to help others? As part of our Pro Bono Celebration, LASC would like to share your stories during the month of October via our social media outlets. Send an email with your statement (50 words or fewer please!) to This email address is being protected from spambots. You need JavaScript enabled to view it., and include a picture if you're willing. Attorneys, paralegals, law students, community members — we would like to hear from all of you!
 




























 

Upcoming CLEs


Family Law Primer - Friday, November 6th - 1:30-4:45 PM

This program is designed to help volunteer attorneys represent low-income clients in divorces.  Information will be included on how to work with low-income clients, service, jurisdiction, venue, temporary orders, calculating child support, mediation and tips on writing divorce decrees.   The basic training is designed for those who have not practiced a great deal of domestic law and consequently will not provide coverage of topics like contested custody, discovery, dealing with pensions and other assets, and spousal support.  It should equip participants to deal with the kinds of cases referred through the LARP program--the LASC reduced fee program for uncontested divorces and dissolutions. *Note--request for CLE will be made to Supreme Court shortly.*
 


PACO Wills Clinics CLE, Wednesday November 18th, 1:30-4:45 PM
in
This program is designed to assist volunteer attorneys and paralegals who are participating in the PACO/LASC Pro Bono Wills Clinics which are held monthly at different sites throughout Central Ohio. At these clinics, attorneys talk with the clients after the paralegals prepare the documents. Clients are provided with completed simple wills, health care powers of attorney, living wills, organ donor registry, declaration of funeral arrangements, and financial powers of attorney.


Click here to register for any of these CLEs, or email This email address is being protected from spambots. You need JavaScript enabled to view it. for more information!

 

Requests for Help



Family Law Attorneys - We are in need of family law attorneys for several brief advice clinics in Columbus:

UALC The Church at Mill Run

(CBA clinic) - Third Tuesday of each month - Email

This email address is being protected from spambots. You need JavaScript enabled to view it.

for more details.

Broad Street Presbyterian Church

- Third Thursday of each month - Email

This email address is being protected from spambots. You need JavaScript enabled to view it.

if you are available.

Annual Homeless Veterans Stand Down

- Tuesday, October 20th - 8:30-11:00, 11:00-1:30 - Complete a registration form here.


VRC Housing Project - Eviction Cases:
Providing representation to a low-income tenant in an eviction case can have a tremendous impact on a family's stability and future. Defending eviction cases in which landlords have failed to maintain the rental property and holding landlords accountable will help to improve the low-income housing stock in Central Ohio. Because of the large volume of eviction cases, LASC is hoping to increase the pool of volunteer attorneys who agree to accept pro bono eviction referrals from our Volunteer Resource Center. Comprehensive and free training and materials are available. Can you help? Please email This email address is being protected from spambots. You need JavaScript enabled to view it.

Probate Help:
LASC occasionally experiences a need for help with certain probate matters. If you are willing to provide pro bono assistance in this area, please email This email address is being protected from spambots. You need JavaScript enabled to view it..
 











 
2015 Pro Bono Hours

In a few short months, our 2015 Pro Bono Hours will need to be submitted to the Supreme Court of Ohio for those attorneys seeking CLE Credit for pro bono. As a refresher, attorneys and OSBA-certified paralegals can receive one hour of general CLE for every six hours you spend representing a pro bono client referred from our office or assisting pro bono clients at an LASC clinic. You must volunteer at least six hours before your CLE credit will start to accrue. Attorneys can receive a maximum of six hours of pro bono CLE credit, and paralegals can receive up to three hours of CLE per reporting period.

You will receive an email in December with our calculated hours, at which point we will ask you to email (PDFs now acceptable!) one "Form 23" to Dianna Howie. LASC will report attorney hours directly to the Supreme Court in January, and paralegals will submit their own forms to the OSBA.

**If you have an open pro bono case at the end of 2015, we will need your pro bono hours through December, because any hours reported to us after 12/31 cannot be submitted to the Supreme Court.**

Even if you are not seeking CLE credit, we appreciate receiving your total hours so that we can report on the great work being done by our volunteers! Questions? Send us an This email address is being protected from spambots. You need JavaScript enabled to view it..


Community Partner Updates
 
Thomas Tang Moot Court Competition
Saturday, October 3rd
 
The Asian Pacific American Bar Association of Central Ohio (APABA-CO) is seeking volunteer judges for the regional stage of a national moot court competition.  The event will be held at Moritz (OSU) and begin at 9:00 AM.  To register, please follow this link.
 


Our next informal LASC Happy Hour is scheduled for Tuesday, September 29th at 5:30 PM at the new Crest Tavern at 621 Parsons Avenue. Email This email address is being protected from spambots. You need JavaScript enabled to view it.This email address is being protected from spambots. You need JavaScript enabled to view it.?subject=Happy%20Hour%208%2F31%21" target="_blank"> to RSVP.
 

---
August 2015
Volunteer Spotlight:
Eric Henricks
"Come on in. The water's fine!"
Despite how it sounds, Eric Henricks' advice is not a quote from a recent summer vacation. Instead, Eric—Assistant General Counsel and Pro Bono Coordinator at Nationwide—is providing his encouragement to those attorneys standing cautiously on the side of the pro bono "pool."
LASC is pleased to recognize Eric for his long-standing and active commitment to developing and supporting Legal Aid pro bono programming for clients in need.
Like wading into the shallow end, volunteering with Legal Aid is less treacherous than it seems: "The fear or apprehension of the unknown is greater than the actual danger," Eric explains. "LASC provides an awesome support network, great training, and comprehensive materials for volunteers."
Eric and his Nationwide colleagues first partnered with LASC many years ago to pull together a local version of Clinic in a Box®—a program designed as a nonprofit legal check-up that was developed by Corporate Pro Bono Org. He then helped LASC set up a consumer clinic for pro se litigants that eventually evolved into the Volunteer Resource Center Consumer Project—which matches volunteer attorneys with clients facing certain consumer lawsuits. In 2013, Eric led an effort to increase pro bono participation by setting up consumer case co-counseling relationships between Nationwide in-house counsel and attorneys from local firms, including Bricker & Eckler, Porter Wright, Bailey Cavalieri, and Thompson Hine. In addition to his work with the Central Ohio Chapter of the Association of Corporate Counsel Pro Bono Committee, Eric also regularly attends the LASC-sponsored brief advice clinic in the Hilltop area.
Eric's career path to Nationwide was far from linear. After eighteen years in the restaurant business as a cook/chef/caterer, he obtained a Bachelor of Fine Arts from OSU with plans of becoming an art teacher. In an unexpected turn of events, Eric's basement art studio flooded and destroyed the majority of his portfolio. Viewing the disaster as a sign that perhaps he was destined for another path—one heading towards Capital Law School's paralegal program—he took a temporary paralegal position at Nationwide as claims reviewer in a class action lawsuit. He was then hired on for a permanent position and able to attend the night program at Capital while working full-time. Since law school, Eric has remained at Nationwide, where he now practices in the Investments Practice Group.
Although he is quick to credit his supportive wife of 24 years, Eric's ability to balance pro bono work with his full-time position at Nationwide and four children between the ages of 10 and 16 is impressive to say the least. How does he do it? "Like anything that is worth doing, you have to make it a priority. Monthly clinics after work make it easy to maintain my day-to-day practice. But even taking on a case for direct representation is manageable and can easily integrate into the daily work flow."
Eric's motivation to volunteer comes from a spiritual drive based on the belief that "it is our duty and our privilege as divine beings to deploy these gifts and talents for the benefit of our fellow travelers in this life." He follows two simple guiding principles: "Be the change you want to see" and "Lift where you stand". Volunteering keeps his mind, body and spirit balanced, while satisfying an intellectual desire to learn new areas of law and a professional goal to meet certain ethical expectations to give back. "I can only imagine the difference these programs make in peoples' lives. For me it is a few hours out of a month," he acknowledges, but "for them it could be they get to keep food on the table for another month."
Although his commitment to Access to Justice is reason enough to recognize him, Eric's kindness and compassion in all aspects of his life is worth mentioning. His team's Paralegal Supervisor Sarah Bennett, whom Eric recruited several years ago to help LASC, sums it up well: "Eric is always committed to helping others whether it be his teammates, clients, church, family or the greater Columbus community. His positive energy follows him wherever he goes." LASC is so fortunate that Eric's path led him to our pro bono program, as he continues to lead others to the volunteer pool through his leadership and support.
Are you ready to jump in?
---
July 2015
Volunteer Spotlight:
Chris Gallutia
Pro bono work is a great way for young attorneys to build their skills and credentials, but for established attorneys, donating significant time while maintaining a strong practice can be difficult. For 25-year volunteer Chris Gallutia, however, the challenge is well worth the reward.
Since 1990, Chris has been accepting referrals from LASC, all while maintaining his own independent practice. He began accepting pro bono referrals as a way to grow his practice and to help others, but over time, even the simple gratitude he receives from clients is enough for him to continue all of his hard work. "There is no price that can be put on a heartfelt 'thank you,'" he said. "If you do not get a warm feeling, you may want to check your pulse."
Chris mostly handles referrals dealing with bankruptcy and consumer debt cases, so his clients are often in desperate situations that require a steady guide through the complicated legal proceedings. Through Chris's efforts to provide quick resolutions to immediate issues, his clients are relieved of burdens that have been looming over them for quite some time, often threatening other critical aspects of their lives including their housing or children. Chris's work also helps clients to avoid the lenders and scams that often trap desperate individuals in a seemingly unbreakable cycle of poverty and debt.
Even donating small increments of time can provide much-needed help and establish trust with clients who have nowhere else to turn. Many of Chris's pro bono referrals do not span great lengths of time, but some have led to further business. For example, he was able to provide continuing counsel for a couple who started their own successful business after Chris helped them through LASC's bankruptcy referral program.
For Chris, continuing his acceptance of LASC referrals is and has always been a no-brainer. For anyone who may be hesitant to donate their talents to LASC because of time restraints or limited monetary rewards, Chris had some strong words. "Lose the hesitation! It is rewarding in and of itself," he explains. "Look at the opportunity to help others and you may just end up helping yourself as well."
---
June 2015
Volunteer Spotlight:
Larry Barker
Larry Barker's dedication as a 20-year pro bono volunteer for both the Columbus Bar Association and the Legal Aid Society of Columbus is due in part to growing up in a single-parent family and remembering the times when his mother needed the advice of an attorney but could not afford one. This experience drove him to become an attorney who is wholly committed to improving the lives of low-income individuals and families.
An attorney with 40 years of experience whose practice concentration is in real estate, probate and estate planning and small business, Larry began volunteering in 1994 for the Volunteer Guardians Program. While continuing as a volunteer guardian, he signed on to participate in the brief advice clinic at Broad Street Methodist Church and the annual Central Ohio Homeless Veterans Stand Down. Larry also accepts pro bono cases referred from both the CBA and LASC.
Larry has used his legal knowledge to help vulnerable Central Ohio clients. He once helped adult children of a deceased parent to retain a home they had shared with that parent and also helped a veteran secure his inheritance from his mother after his sister claimed he was also deceased.
Larry is quick to note that the reward for his pro bono work comes not from public recognition for his efforts, but from the gratitude of people who often have nowhere else to turn.
"The look of gratitude or the feeling of relief expressed by a worried client with nowhere else to turn is all we need," he said. "I could never measure how a good deed done for another person can positively affect my life, but I am a firm believer that it does and I am a better person for it."
He believes the Columbus community is fortunate to have a bar association and legal aid program so actively involved in providing free legal services, but notes that pro bono legal services by attorneys like himself is possible only because of the support provided by CBA and LASC staff members. "Staff members of Legal Aid and the Bar Association as well as the non-lawyer volunteers who organize and spend countless hours of their own time pave the way for the lawyers to step in and provide the services needed," he said.
What is his advice to any attorney who may be thinking about becoming a pro bono volunteer? Just do it, and don't be discouraged by the thought that many problems experienced by low-income people can't be solved by a lawyer. "Relieving their fears about the legal system sometimes is the best you can do," he noted.
---
May 2015
Volunteer Spotlight
Jesse Branner
For attorneys who have little time to spare and minimal background in poverty law, pro bono work for Legal Aid clients can seem unrealistic or intimidating. Jesse Branner of Bricker & Eckler—our May Pro Bono Spotlight Attorney—is an excellent example of how a large firm associate can incorporate pro bono into her practice while not sacrificing professional development.
Jesse grew up on a farm in Southeastern Ohio, received her undergraduate degree from Ohio University and her JD from Capital University Law School. While participating in Capital's Legal Clinic, she realized her interest in providing legal service to people who cannot afford it. Jesse then joined Bricker & Eckler as a new associate in their Creditors' Rights & Bankruptcy group. Her firm immediately encouraged her to volunteer her time with LASC.
As a result of her own motivation bolstered by her firm's support, Jesse has volunteered for a number of LASC programs, including the annual Homeless Veterans Stand Down legal clinic, the Volunteer Resource Center Consumer Project, and the brief advice clinic at the Run the Race Club—a partnership between Bricker & Eckler, Jones Day and JP Morgan Chase in-house counsel. In total, she donated more than 45 hours—an impressive number considering her demanding schedule.
In addition to building crucial litigation skills, pro bono case representation affords new lawyers access to other members of the larger firms with whom they would not otherwise interact. By co-counseling with more senior attorneys on cases referred by the LASC Volunteer Resource Center, Jesse has been able to use her pro bono cases to "strengthen relationships with partners and other attorneys in the firm."
To ensure that they are not sacrificing their quality of work or quality of life, new attorneys should be realistic about how much time they can commit: "Give yourself permission to start slow," Jesse advises. "Brief advice clinics are a great starting point – you show up for a few hours, talk to clients, and leave. This is often issue spotting and directing clients to the appropriate services, and you don't take any of the clients with you."
For those attorneys who handle cases referred from LASC, developing one's own pro bono niche also helps ensure that the undertaking is still manageable. For example, Jesse has taken several consumer cases in a row. "I suggest finding a type of case that you are comfortable with and focusing on those. You become more efficient with representing clients when you understand exactly what the process will look like. Even minimal attorney work can drastically improve a low-income client's position." That being said, the client's issues are both interesting and compelling: "I enjoy the variety of matters, and helping folks resolve an immediate, and usually very serious legal problem."
Although it is not easy, Jesse's volunteer responsibilities do not feel like a chore. "Working on my pro bono cases is such a nice change of pace from my normal practice, that it doesn't always feel like work."
In the end, volunteering one's time is about the people you are helping, and helping people feels really good. "Each one of my pro bono clients has been incredibly grateful, and truly appreciates what we are able to accomplish for them," Jesse reflects. "Even if we don't arrive at the desired result, they always say thank you and recognize our effort."
LASC would like to thank Jesse for her efforts and her continued commitment to use her valuable skills and time to help people in need to access the legal system.
---
April 2015
Volunteer Spotlight
Barry Epstein
Barry Epstein defies the perception that solo practitioners cannot fit pro bono into their overcrowded schedules. As a general practice attorney who handles many types of cases, including probate and family law, Barry donated nearly 30 pro bono hours to the Legal Aid Society of Columbus ("LASC") in 2014. Today, we recognize him for his recent participation and also his strong history of providing legal services to clients through the pro bono programs at LASC and the Columbus Bar Association ("CBA").
Barry became involved with pro bono work by taking to heart the encouragement of the late Chief Justice Thomas Moyer, who urged all lawyers to volunteer in filling the need to provide legal service to low income individuals. Barry began by representing low income families through the pro bono component of the CBA's Lawyer Referral Service. In 2008, he started accepting pro bono foreclosure cases from LASC through the "Save the Dream" project. Four years later, at the encouragement of Bert Kram and John Hartranft, he expanded his involvement by joining LASC's Volunteer Resource Center ("VRC"), defending landlord-tenant evictions and credit card collection cases.
In 2012, under the capable leadership of a core group of well-respected Columbus attorneys—including Mike Renner, Bert Kram and John Hartranft--the VRC was established to help connect Legal Aid clients with pro bono attorneys. VRC cases are screened by a group of lawyer and non-lawyer volunteers, each of whom spends a few hours per week at LASC's office and are supervised by LASC staff. In exchange for their participation, pro bono lawyers receive malpractice coverage, access to LASC mentors, free continuing legal education, and CLE credit for their pro bono hours. Since its inception, the project has expanded to include Unemployment Compensation cases and rent escrow matters.
Barry has learned much from his pro bono cases, and these lessons have carried over to his private practice. He believes that when you "do good for others not only do you feel good about it, but nine times out of ten it helps you in other ways." Barry says "it is easy to be nice to people" and that makes the cases rewarding to handle.
VRC volunteer and LASC Board member John Hartranft has known Barry Epstein for many years and considers him a good friend. John hates to "take advantage" of that friendship, but when the VRC needs to refer a difficult case, he often calls Barry because "he is so good." Each situation is unique to the particular family and John says "Barry has a lot of experience and is very good at bringing a reasonable common sense solution to the problem. He has provided us with spectacular results in these cases." One tenant represented by Barry in 2014 was enduring terrible housing conditions, facing an eviction, and desperately hoping to be released from his lease without further liability. With Barry's assistance, the tenant is now living in a much more suitable apartment and "cannot thank Barry enough for providing me with representation and clear direction. I am so grateful for all of the help from Barry and Legal Aid. Without their representation, many in poverty in the Columbus area, especially minorities, would not have anyone to assist them in issues like this."
Barry's example highlights how volunteers—even those solo practitioners with busy practices—can truly make a difference in peoples' lives.
---
MARCH  VOLUNTEER SPOTLIGHT
"One of my personal and professional goals has always been to dedicate a portion of my time volunteering."

This month, LASC applauds Anna Sanyal, who has remained true to this objective since joining our pro bono program in 2013. A 2012 Capital Law Graduate, Anna works in compliance at JP Morgan Chase and regularly volunteers with brief advice clinics at the YWCA Family Center and Hilltop Run the Race Club.

As a first generation Indian American, Anna was raised in an immigrant family that espoused the Horatio Alger "bootstraps" worldview based on the core premise that "in this country, anything is possible through hard work, grit, and determination." Despite this focus on individual attainment, Anna's desire to give back to her community can be traced back to one life-altering experience: "At my first job after college, I took a 'Bridges out of Poverty' course, which single-handedly changed my worldview forever.  I realized that despite being a hard worker, without the proper education, guidance, and resources, it is hard to break the cycle of generational poverty.  More importantly, I learned that we all need to support each other during times of need in order to have a vibrant and successful community."

Anna has witnessed the impact that the brief advice clinics have on the lives of people in poverty: "I honestly believe that [the advice] empowers them. Often, low-income clients feel a little betrayed by the community they live in and the apparent lack of resources.  As many in this line of work know, there is often a lack of knowledge about social support programs amongst the very population they seek to serve.  As a result, LASC's programs perform the very important role of bridging the gap between the available resources and funneling them to the appropriate people."

Although tacking on a couple hours to the end of a rough work day is not easy, Anna acknowledges that the pro bono work gives her perspective. She explains, "When I show up at a legal clinic, I may have had a terrible day.  For example, recently, during a clinic night, I had a flat tire, a rotator cuff injury, and a migraine from working a very long day.  I did not want to be there.  But slowly, as I started interviewing my clients and discussing potential solutions with them, all these other nagging issues in my life simply disappeared.  I was just glad to be there and to have resources that I could share so that my clients could develop positive outcomes of their own."

To ensure she doesn't overwhelm herself, Anna holds herself to a reasonable expectation: "I make a realistic time commitment that I can actually honor.  For me, that is usually one or two nights a month."  And don't worry: pro bono has not overtaken her personal life. In fact, she still finds time to "cook, practice yoga, plan elaborate vacations (that may or may not happen), write Yelp! reviews, and watch a lot of bad TV."
 
Anna is sensitive to the concerns shared by many attorneys who feel they do not have the requisite poverty law experience, but she encourages them nonetheless. "The issues that the clients bring forward in the legal clinics are often easy to parse through with simple research conducted on site during the interview.  Most of us bring our laptops and iPads to the clinics and free WiFi is available. If you went to law school, you're already a pro at research!" She also encourages hesitant attorneys to attend LASC's free CLEs or shadow more "seasoned" volunteers.   

Anna's efforts have brought peace of mind, practical legal education, and empowerment to the low-income and homeless clients she serves, but she notes that volunteering has had a positive impact on her as well: "My pro bono experience makes me grateful for what I do have (a home, a supportive partner, an ornery cat, amazing friends, and a great education) and the fact that I can share some of my good luck with others."

LASC is fortunate to partner with many new attorneys like Anna. In 2014, 99 new attorneys volunteered, donating more than 2800 hours to our program.
---
FEBRUARY  VOLUNTEER SPOTLIGHT
 Sondra and Paul Bryson of Bryson Legal, LLC are proof that married couples can live and work together. Although this alone should be touted as a feat, they are spotlighted today because of their outstanding commitment to the clients served by the Legal Aid Society of Columbus (LASC). Their firm, which focuses on bankruptcy, estate planning, dispute resolution, and small business—serves as an excellent example of how small firm practitioners can use the pro bono and reduced fee opportunities afforded by LASC to gain skills and develop professionally.
A bankruptcy attorney who was drawn to the law as a helping profession, Sondra joined the Chapter 7 Pro Bono Project after attending a CBA Bankruptcy committee presentation by Judge John Hoffman and LASC's Melissa Linville. After a few months, she joined the Legal Aid Reduced Fee Referral Project (LARP), which sends out reduced fee Chapter 7 and uncontested divorce cases. LARP's regular referrals and modest fees can help small firm or solo practitioners as they build their practices. "It is not as difficult as it might seem to take on pro bono," she acknowledges. "Legal Aid really helps to make sure the cases are done in an efficient manner. We don't have a staff so when I first started, I was worried that I couldn't maintain the practice and volunteer." Sondra's experience should serve as a comfort to those newer attorneys who share this concern: "I filed six pro bono bankruptcies last year, and we were still able to run the office. It's doable."
Raised in the Northland neighborhood, Paul was initially drawn to pro bono because it gave him the opportunity to give back to his community, but his motivations broadened as his career evolved. Before entering the private practice with Sondra, Paul worked for a common pleas judge and then in-house. His initial participation in the Northland brief advice clinic helped him hone his client interviewing skills. Soon Paul expanded his involvement by joining two other LASC programs: the Volunteer Resource Center (VRC) housing project, which refers pro bono eviction cases, and the LARP Domestic project. The VRC eviction cases gave him court experience, and the reduced fee divorce referrals introduced him to a new substantive area.
Paul and Sondra's pro bono experiences reveal how invested non-paying clients can be when certain critical needs are at stake. Paul reflects that the pro bono clients are actually the most thankful. He met one particularly grateful client during an LASC brief advice clinic. The client was struggling with a landlord who had failed to maintain her rental housing or return her security deposit. Paul agreed to represent her in a small claims case she had filed pro se. After the representation, he received a beautiful thank you card. "She was an immigrant, and our legal system was very different than what she was used to. The assistance made her feel like she could have faith in the system." Sondra agrees that the bankruptcy pro bono work is equally fulfilling: "It is so great to see how you can impact someone's life—whether it's stopping a wage garnishment or reinstating someone's utilities during a brutally cold week."
LASC pro bono projects also offer flexibility and other non-tangible benefits to volunteers: "Pick a brief advice clinic that is convenient for you and try it out," Paul recommends. "You are not bound to it forever. One project may not be for you, but there is enough out there that you can find something that fits for you." Pro bono also offers attorneys a fun way to interact with others from different practice or geographic areas. Paul has enjoyed the opportunity to meet others with a shared interest, "but it doesn't feel like a networking event."
Despite the demands of parenthood and sustaining a practice, Sondra and Paul collectively donated nearly fifty hours of pro bono time to LASC in 2014. Thank you, Bryson Legal!
---
 January Volunteer Spotlight
Jason Beehler

Attorney Jason Beehler came into doing volunteer Pro Bono work quite naturally. Helping others, frankly, is in his blood. His mother has worked as a Public Defender for 30 years and his father, a volunteer woodworker, regularly makes toys for children who cannot afford them. Given these role models that he had while growing up, Jason's current interest and Pro Bono involvement with the VRC housing project is not much of a surprise.
Jason grew up in Indianapolis and completed his undergraduate studies at Ohio Wesleyan University with a B.A. in English. He worked for six years at the Greater Columbus Arts Council, and then enrolled in The Ohio State University Moritz College of Law in 2006. After graduating in 2009, Jason began working at Chester, Willcox and Saxbe. A colleague there encouraged him to work on a Pro Bono landlord tenant case, and ever since then he has been volunteering his time to help others who cannot afford an attorney.
Currently an associate with Kegler, Brown Hill + Ritter who specializes in commercial and civil litigation, Jason takes advantage of the firm's policy that allows a certain number of Pro Bono hours to go towards his billable hour requirement. Despite this generous firm policy, Jason states "I would do it even if [Kegler] didn't credit the hours. I learned early in my practice that you have to make time for the things that are important to you as a lawyer and a person." He chose to continue working with LASC's VRC housing project, which finds pro bono counsel for tenants facing eviction in Franklin County.
Jason has had several memorable clients with housing issues for which he was able to assist. One client was evicted for violating her complex's pet policy. Although the client removed the animals as soon as the landlord asked, they filed an eviction against her anyway. "She really didn't want to leave her apartment," Jason said. "Her grandkids lived with her, and it was the first time they were doing well in school, so she didn't want to move them. We were successful in defeating the eviction, and [the client] told me several times that it was the first time she felt like somebody was willing to fight for her."
Jason is thankful that he was able to make a difference for that client, stating "it is extremely rewarding and I felt like I had helped someone who would otherwise be left in an unpredictable situation."
Why does Jason do what he does? He wants to level the playing field and ensure fairness is provided for all people in the legal process. He says "it's scary to be a tenant up against a landlord with a lawyer. I hope I give clients the comfort of knowing someone is on their side."
Jason's commitment to volunteer work with the VRC at Legal Aid is greatly appreciated by his family, community, fellow attorneys, but most importantly, the clients in need whom he so altruistically serves.